The Community Relations Council is the public affairs arm of the organized Tidewater Jewish community. It represents the area synagogues and Jewish agencies on issues impacting the rights and protection of Jews as individuals and as a community. The CRC works to educate the community on public affairs issues and translates these issues into community action with the greater community, public officials, other faith and ethnic communities and the media.
Matti Friedman
Journalist, former Jerusalem Bureau Reporter for the Associated Press
May 11, 2016, 7:30pm at the Reba and Sam Sandler Family Campus, RSVP here.

The AP had more staffers covering the Israel story than in China, or India, or all 50-odd countries in sub-Saharan Africa combined during Friedman's tenure. Friedman saw first-hand the ongoing omissions, inflations, and has dedicated himself to exposing the anti-Israel media bias he saw for himself from the inside.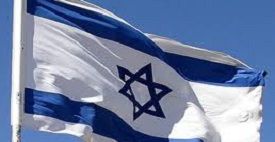 Click here for everything Israel! On this page you'll find everything from a historical overview of the State of Israel to talking points on advocating for Israel! Wonderful links, resources and information awaits.