Chesapeake Jewish community members are invited to learn more about the United Jewish Federation of Tidewater (UJFT) and the Tidewater Jewish Foundation (TJF), located in Virginia Beach. Our organizations serve Southeastern Virginia Jewish volunteers, young adults, families, inter-faith couples, and more. Our site offers you resources ranging from Chesapeake Jewish synagogues and temples, to school and youth resources, to information on all the local Jewish organizations.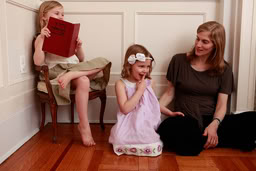 Get involved in the Chesapeake Jewish Community:
Visit our site often for the latest news and events related to Jewish community in Norfolk, Virginia Beach, Chesapeake, and all of Hampton Roads. For more information, check out our Shalom Tidewater page on the website - a one-stop site for all matters related to Judaism and living Jewishly.
As a leader and facilitator of collective action, the UJFT develops human and financial resources to meet the evolving and vital issues of our world-wide community, partnering with local, national and global organizations. As the charitable gift planning arm, The Tidewater Jewish Foundation (TJF) works with individuals, families and their financial advisors to create a lasting legacy for our Jewish Hampton Roads community.