Yom Hashoah
Holocaust Remembrance Day Commemoration
April 11 | 6:45pm
Congregation Beth El

Yom Hashoah, Holocaust Remembrance Day, is a commemorative program celebrating the power of the human spirit and the enduring faith of those who witnessed and survived the Holocaust. It honors the survivors, liberators, and righteous gentiles who reside in Hampton Roads, as well as the memory of the victims.

During the evening program, the Holocaust Commission applauds those making a difference now and for the future, announcing and recognizing the winners of the Commission's annual Elie Wiesel Student Writing and Visual Arts Competitions, recipients of the Holocaust Commission's Educator Awards, and its White Rose and Red Rose donors.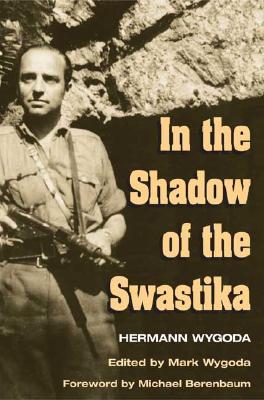 Our speaker for Yom Hashoah 2018 will be Dr. Mark Wygoda, son of Hermann Wygoda, also known as "Comandante Enrico," to the 2,500 partisan troops he commanded as a Division Commander in the Italian Liberation Army from 1944-45. His family's sole survivor, Hermann was a German-born Polish Jew who lived a covert life both in Poland, where he had been a smuggler to the Warsaw ghetto, and in Germany, where he had been a foreman, translator, and armed courier for a German business. As a Partisan commander, he planned war actions, negotiated prisoner exchanges with the local German commander, and ultimately helped liberate the city of Savona, Italy.
Dr. Mark Wygoda, a Biology professor at McNeese State University, will share his father's amazing story and its lessons with our community, as we honor and remember the victims and survivors of the Holocaust.
Links to past Yom Hashoah events:
"Remember the survivors, because we're not going to be around too long." - Jewish News
2014 Yom Hashoah guest speaker believes "Life is here to live" - Jewish News
Respect and hope mark community's 2016 Yom Hashoah Holocaust Day of Remembrance gathering - Jewish News
2017 Yom Hashoah moves the community - Jewish News