Suffolk Jewish community members are involved with the United Jewish Federation of Tidewater (UJFT) through its: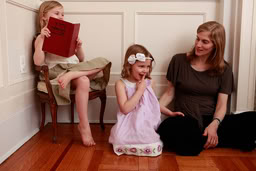 Visit our site often for the latest news and events related to Jewish community in Norfolk, Virginia Beach, and all of Hampton Roads. For more information, check out our Shalom Tidewater page on the website - a one-stop site for all matters related to Judaism and living Jewishly.
"When I moved to Virginia Beach six years ago, my family and I immediately felt like we were a part of this vibrant community. This is my home, where I am raising my children, and it is both my desire and responsibility to continue building its strength into the future."
- Marc Abrams
"I take great pride in knowing that I am helping our local community and communities around the world. It is critical that we work together as a team to benefit those that depend on us."
- Jody Balaban
Get involved in our Suffolk Jewish community and you too will have the opportunity to build community with us!